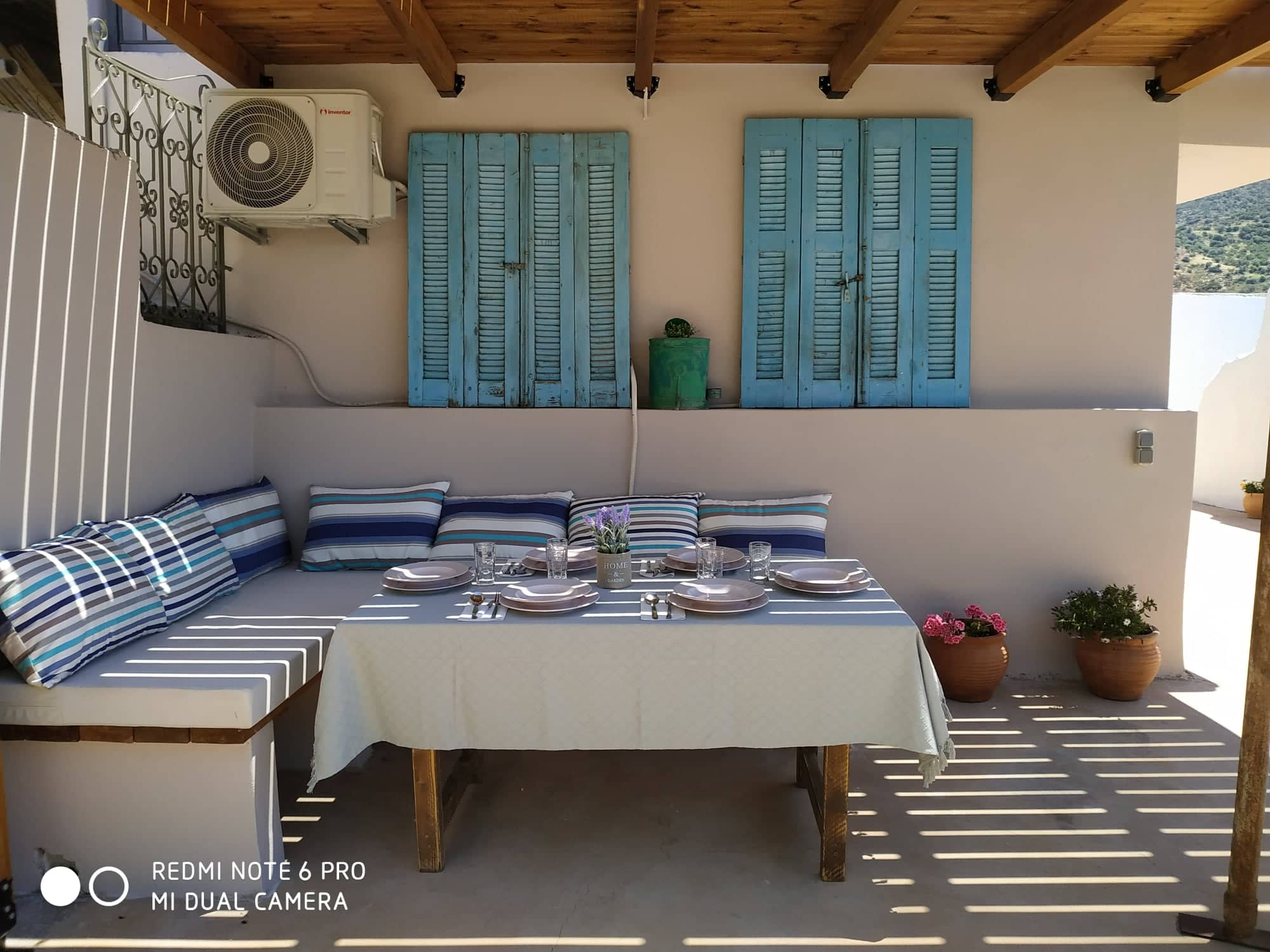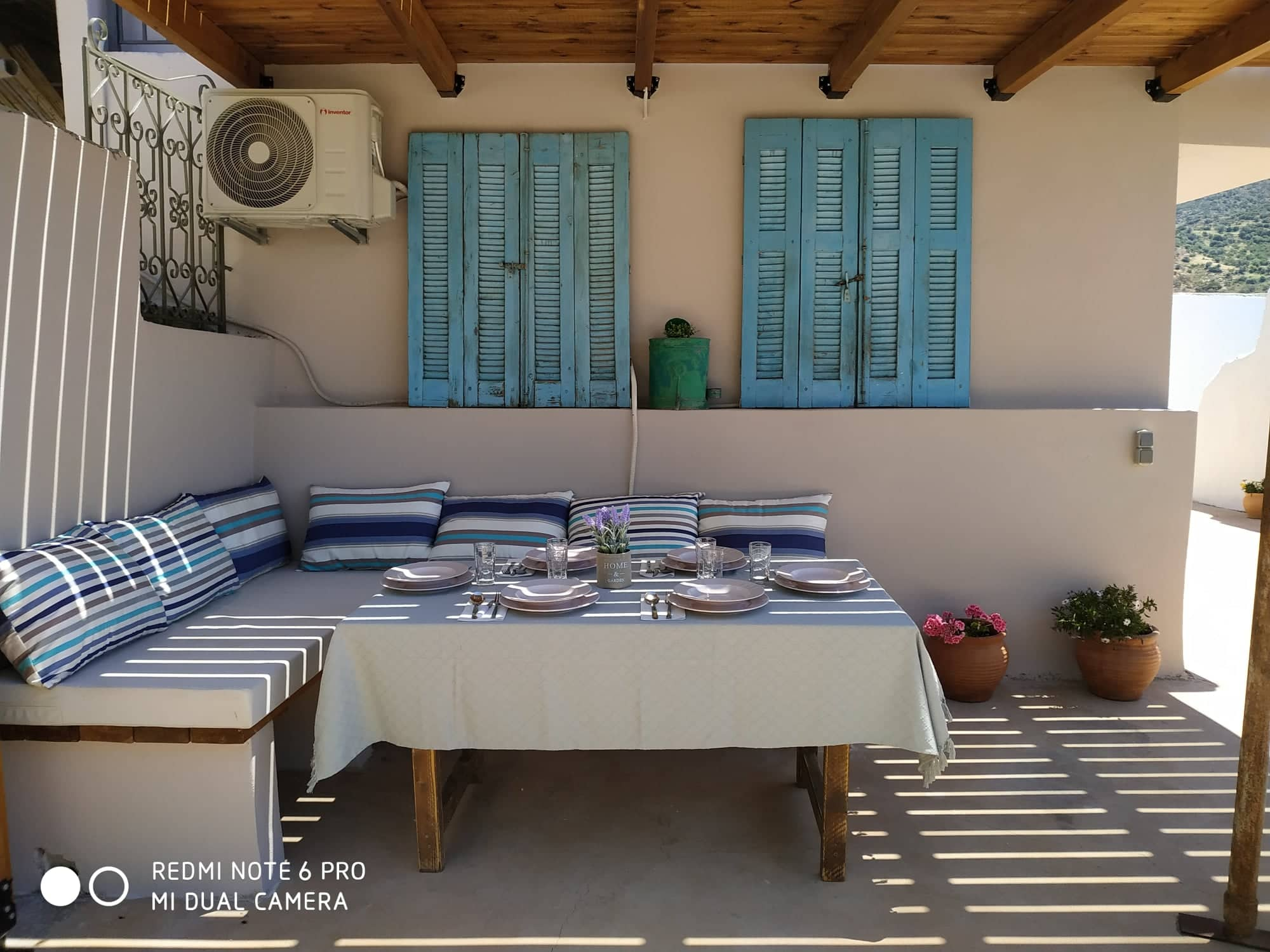 Il Silenzio 2
Il Silenzio – ground floor
Our place
Our house is built on two levels and is divided into two apartments with an external staircase.
The "Il Silenzio" (ground floor) entry concerns the hospitality we provide only on the ground floor in order to make its price more affordable for families with fewer members.
In the ground floor (about 68 sqm) there is a bedroom, a large single room with a kitchen, a living room, a dining room and a large bathroom with shower. Outside there is a very large yard (160 sqm) with parking space, dining room, wood oven and barbecue, ideal for eating and relaxing overlooking the South Beach in the day, the sunset the dusk and the millions of stars in the evening.
Environment
10-25 minutes divide it from:
– Beautiful sunny beaches of southern Heraklion such as: Komos, Matala, Kokkini Ammos, Aphratias, Kalamaki, Kokkinos Pirgos, Agia Galini, Pachimadi etc
-Historical sights such as: The Palace of Phaistos, Gortys, Agia Triada, Kommos, Matala, the Museum of Cretan Ethnology in Vori.
-Landmarks such as: The forest of Rouvas, Zaros, Votomos the lake of Digenis or Gergeris.
-Places where you can have fun and good food such as: Matala, Kalamaki, Kamilari, Agia Galini, Mires, Kokkinos Pirgos etc.
-30-1:20minutes
from Agiofarago, Kalous Limenes, Lentas, Agios Pablo's, Triopetra, Moni Preveli, Knossos
The feeling of returning after a wonderful day at sea or mountains and the relaxation and tranquility that follows in the courtyard of our house overlooking the Libyan Sea with meze, good company and wine under a sky full of million of stars is incredible.
Amenities